Venture Capitals, Angels, Incubators, Accelerators: which is best for startups.
How to seed a startup with a fund? There are different ways and different types. Let's explain the different type and role of investor to choose the best one for your startup.
What is startup funding
Startup Funding is the process of identifying and search for financial resources to launch a startup business. For the various stages of growth that your startup would experience, resources would be required to fund the developmental processes like expansion, product development etc.
Who is an investor
Investors generally offer money for a startup in exchange for equity stakes in the company. Hence, they claim a portion of ownership in the startup and rights to the profits of the startup. So, when the company generates profit, investors gain profits equivalent to their share in the company. Although they carry the risk if the growth of the business doesn't go as planned.
All the stage steps from series A
The first step is the pre-seed stage. In this step you have different types of economic help. Maybe you have some money saved and you don't really need of external entities. If so, you're lucky because now you are saved from debts, and you will continue to own all of your company. This is bootstrapping.
You can also do like Jeff Bezos and ask for Family & Friends money in this early stage. And you can use promotional (free) opportunities as startup events, challenges, or competitions.
We have Series (A, B, C ecc.) as different rounds of investment, and first a pre-seed stage or early stage. Every series is a progressive step of financing (scale up), it has different objectives and needs different grade of maturity of the startup business.
Angels, VC, incubators, accelerators
The really first step to search for money is to propose your idea to a company which makes funding his business. Let's see who they are and the differences.
Angel Investors
These are individuals that would analyses the potential of your startup and would be willing to invest in their startup in return for equity. This obviously involves dissolving your equity shares.
Crowdfunding
It's as simple as it sounds. Funding from the crowd. A large group of people would invest in your idea with smaller individual contributions, hence carrying a smaller individual risk weightage.
Incubators
Incubators are organizations that assist in building startups. A number of services such as finding office spaces, utilities, registrations etc. are also offered by Incubators. They often make equity/grant/debt investments.
Government Loan
Europe and Italy too have schemes/loans for budding entrepreneurs. This enables founders to get low cost-capital easily, but is important to know all the opportunities, so you need to be very attentive and informed.
Venture Capital
Venture capital invest in high-potential startups based on their key performance parameters in return for your startup equity. They are professionally managed investment funds and would be an active mentor for your venture. Once you have started and have seen subsequent growth in revenue, you can approach venture capitalists in order to raise funds for further scale-up.
Venture Debt Funds
As the name suggests, Venture Debt funds would invest in your startup in the form of debt. You are expected to pay back the amount as per the agreement you both shook on. This wouldn't dilute your equity stake.
Non-Banking Financial Companies (NBFC)
After analysis of the early traction of your startup, NBFCs can offer investments in the form of debt. This would enable your working capital without any dissolution of equity shares. Often, they have a real startup program, in particular in the technology sector, with the aim to acquire the startup.
Private Equity/Investment firms
If you have maintained a consistent growth record, then there are certain private equity firms who would be willing to invest. They have started investing in late-stage startups which is a great way to raise funding too.
Startup accelerator
Sometimes referred to as a seed accelerator, is a business program that supports early-stage, growth-driven companies through education, mentorship and financing. Startups typically enter accelerators for a fixed period of time and as part of a cohort of companies. While accelerator programs can provide beneficial resources to organizations at all stages of development, most focus on those that are pre-revenue.
And finally: the exit
There'll be a moment to exit for your startup. You can IPO (Initial Public Offering) you company, you can look to a merger and acquisition and, finally, you could buy back your shares from investors.
So, these are the different ways to find funds and help for the launch of your startup. But first, you need a really disruptive idea, a realistic business plan and a deep analysis of the market. Without these it's hard to have success and money.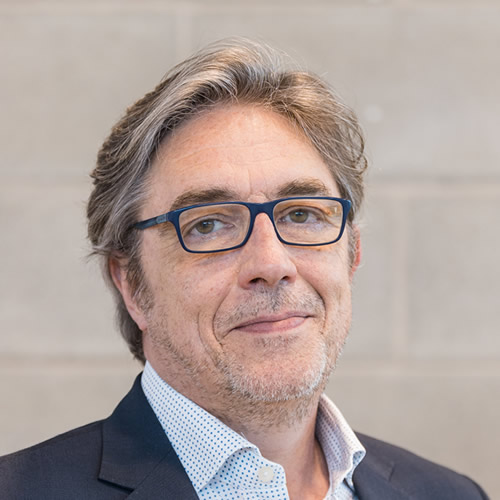 Valerio Mariani.
Journalist, Math graduated.
He has been writing of technology & innovation for more than 25 years, spending his time in the spasmodic search & write of useful and inspirational contents for managers and entrepreneurs.
Favorite quote: never believe what you think.