Smaller Italian manufacturing companies are not investing enough in Industry 4.0 technologies, says UCIMU
Industry 4.0 policies and initiatives got positive results in Italy. But mostly for bigger organizations, and they did not translate in a massive revamping of production systems. It's even the opposite. On average, machine tools and production systems in use are now older than in the past: 14 years and 5 months old, 1 year and 9 months more than ten years ago. This figures don't come from Industry 4.0 critics but from a reliable source: UCIMU, the Italian machine tools, automation systems and robot manufacturers' association.
Market dynamics are ambivalent, UCIMU says. It's true that almost half (48%) of installed machinery is old (more than 20 years old). But it's also true that installed manufacturing systems are now much more technologically advanced than a few years ago, thanks to many investments companies made in Industry 4.0. These two (apparently) opposite trends can coexist because different organizations do different things, when it comes to innovation. And to Industry 4.0. There's a widening gap "between companies that invest to be more competitive and those that simply stand still", says Barbara Colombo, UCIMU president.
UCIMU says that, in 2019, manufacturing companies used more machine tools thain in 2011: 21,6% more. This happened because Italian companies invested in buying new production systems but did not put the old ones away. More machines, therefore, does not completely mean a much smarter production scenario. There still are a lot of old production systems, also because many of them haven't been replaced but simply retofitted. The oldest are maybe used just for non-strategic production, but are still in use nonetheless.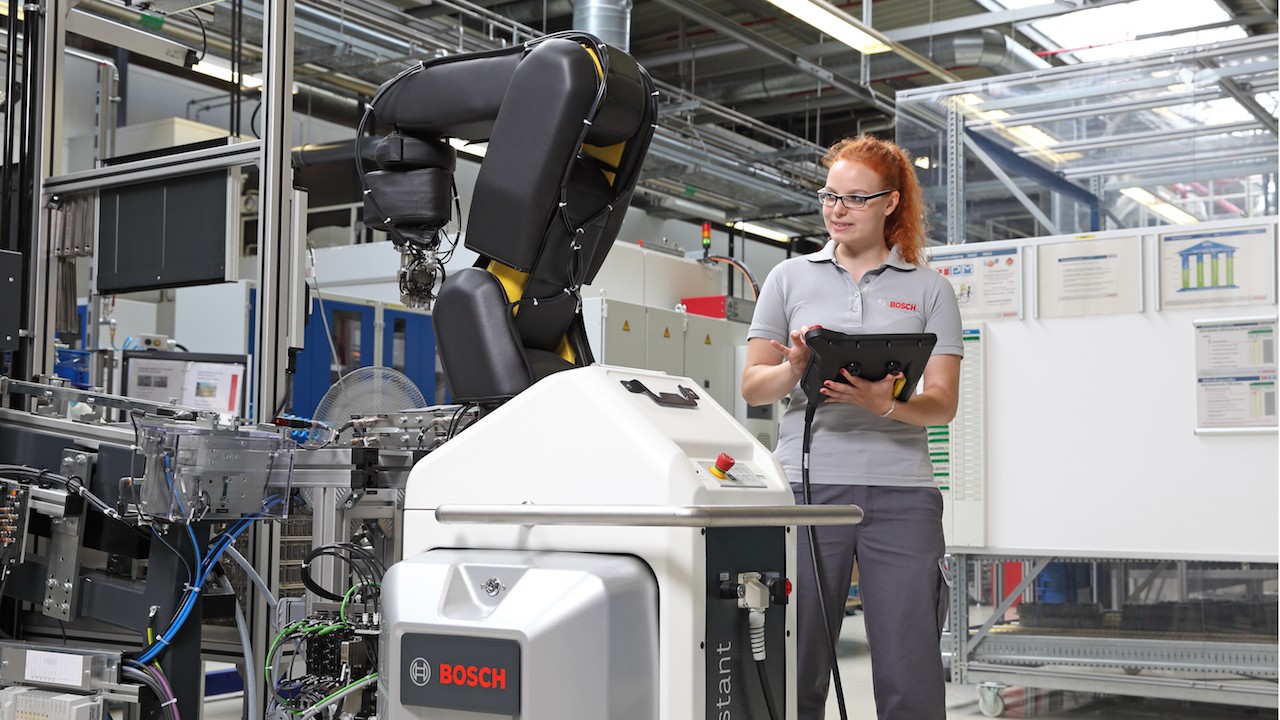 So, nothing changes in manufacturing? Not exactly. Some spending dynamics have actually changed. Italian companies invest less in traditional machinery and more in innovative products: laser, plasma, waterjet, additive manufacturing, robots. But new stuff is still a minority (27%) of factory systems. Things are marginally better for robotics: 30% of robots in use are not older than 5 years. And if we look at "really 4.0" systems, the scenario is a bit depressing: just 5,6% of installed machinery is digitally controlled by management platforms. Twice the percentage in 2011, yes, but... still.
What's stopping Italian companies in their Industry 4.0 evolution? Mostly their budgets and their attitude towards innovation. Two factors heavily related to company size: bigger organizations (more than 200 employees) account for more than 25% of installed production systems and invest more in new technologies, smaller companies are left well behind. This will not improve, apparently. Smaller companies have less and less machinery installed and this is hurting their financial performance. For bigger companies is exactly the opposite: more systems in use, more revenue.
The best way to change this scenario is helping smaller manufacturing companies in their investments, says UCIMU. That means funding them indirectly with tax credits, as it's already been done before with previous Industry 4.0 initiatives. But this is not enough: small and medium manufacturing companies need new technologies but also the skills to use them properly. Tax credits and funds for training and courses are welcome.