The Italian startup which develops solutions based on AI opens a space where people can think out of the box and innovate on a daily basis, along with a similar space in the Metaverse
Think out of the box and innovate on a daily basis, regardless of the role in the company. That's the aim of Vedrai Innovation Center, a space created by Vedrai, the Italian startup founded in 2020 to develop solutions based on Artificial Intelligence to support decision-making of small and medium-sized enterprises.
The space dedicated to the Innovation Center is set up in Milan offices and everyone at Vedrai is invited to dedicate up to a tenth of their working hours to experiment with emerging technologies and discuss innovative projects. In addition to the physical spaces, Vedrai has created a virtual space in the Metaverse to share ongoing projects and the results of the initiatives already carried out with investors and companies.
The aim of Vedrai Innovation Center is to transform continuous innovation into a daily practice even within corporate life and not only in with the market, to anticipate new technological trends and guide changes, through the proposal of new ideas, the experimentation of new technologies and the development of innovative projects.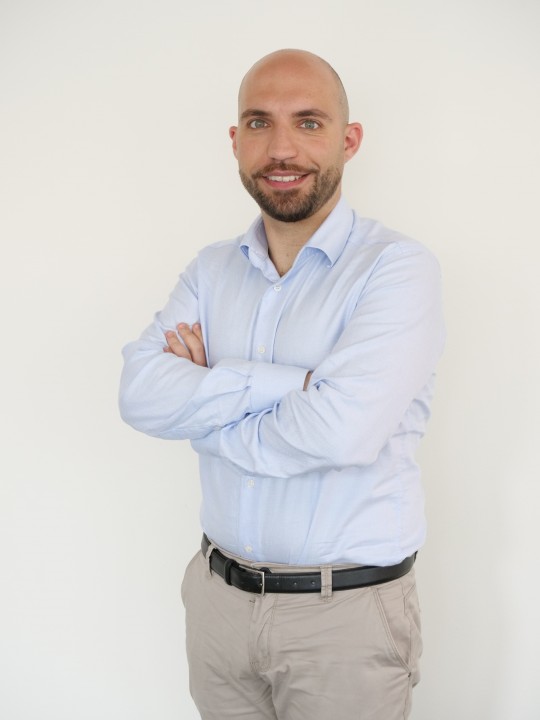 Andrea Lelli of Vedrai
Andrea Lelli, Data Scientist of Vedrai, will act as Director of the Innovation Center, with the task of evaluating and approving the projects that will be proposed within the hub. Lelli joined Vedrai since its foundation, after earning a doctorate in applied mathematics and statistics from the University of Bath, UK and gaining experience collaborating with several international companies.
"The goal of this project is to allow everyone to get out of their comfort zone, express themselves in fields in which they usually do not work, so as to enhance their soft skills, making themselves the author of changes and the bearer of innovation. Central to the project is the ability to think about complex problems that require unconventional approaches", says Andrea Lelli, Director at Vedrai Innovation Center.