The company with an Italian heart is listed on the Australian Securities Exchange (ASX) and traded on the U.S. OTC market.
Listed on the Australian stock exchange, headquartered in Australia with offices in Italy, the United States, India and the Emirates, Vection Technologies Ltd is a global company with an Italian heart.
"Vection idea" was born in 2015 when Lorenzo Biagi and Andrea Bortolotti decided to form a partnership to bring virtual reality technologies to the "enterprise world".
"We help organizations leverage their 3D data via powerful extended reality (XR) interfaces that foster collaboration and learning, grow sales and more. Extended reality (XR) solutions integrate virtual reality (VR) and augmented reality (AR) technologies and are also part of the combinatorial technologies needed to generate complete Metaverse solutions - says Gianmarco Biagi, Vection Technologies Ltd managing director".
Since 2015 Vection Technologies Ltd has grown rapidly. In 2019, Vection concludes a strategic merger with ServTech Global Holdings, an Australian company listed on the ASX, in order to structure itself to bring virtual reality technologies globally. In 2020, Vection Technologies acquires Mindesk to expand XR capabilities for CAD and BIM integrations.
In 2021, the healthcare and pharmaceutical vertical division is created to accelerate the introduction of XR technologies in the industry. In the same year, Vection Technologies continues its expansion in Australia through the acquisition of Blank Canvas, strengthening its capabilities in the AEC (Architecture, Engineering & Construction) and Real Estate sectors by introducing specific expertise in 3D modelling and rendering. Also in 2021, Vection Technologies acquired the Milan-based JMC Group, strengthening its XR solution offering and integration with the ICT world.
During its short history, Vection Technologies has developed its combinatorial technology capabilities, expanding its reach internationally.
Vection Technologies: the products
Through its innovative technology, Vection Technologies serves solutions in design review, training, remote
presentations, retail experience and 3D E-commerce. From design review and real-time rendering; augmented reality -powered visual assistance; immersive product presentations and product configuration; to revolutionary omnichannel marketing, Vection Technologies supports companies digital transformation with robust solutions.
A quick overview of the products include: Mindesk – VR Design - review and real-time rendering in the Unreal Engine; EnWorks - Enhanced work with augmented reality-powered visual assistance; 3DFrame - No-code enterprise metaverse app for immersive product presentations; Configurator - Unlimited product configuration with augmented reality visualization; XRKiosk - Transform the in-store customer experience with 3D and AR.
Gianmarco Biagi, Vection Technologies Ltd Managing Director & CEO.
Global Partnerships
In 2022 Vection Technologies signed a global partnership with Cisco providing 3DFrame for Webex by Cisco, a no-code app that makes the content of Webex presentations and meetings immersive and take them into the virtual worlds of the metaverse. Unveiled on 12 June in Las Vegas at Cisco Live! 2022, 3DFrame by Vection Technologies is the first solution of its kind that allows users to expand their Webex presentations into the metaverse on Macs, PCs and in virtual reality environments.
Webex users can now organise their meetings in fully customised virtual worlds to present content in 3D and VR environments. 3DFrame can be activated with a simple click directly from Webex and allows users to enjoy a new form of immersive visualisation of images, videos, PDF presentations, complex 3D objects such as cars and design items. This powerful integration for creating worlds, animations and product configurations, capable of loading 3D models in moments, brings remote product presentations into a new era of hybrid working.
On top of that, the Company continues to work with consulting & service providers and Fortune Global 500 professional services partners. These efforts have led to a growing pipeline of opportunities across several industrial sectors, also reflected in the TCV metric.
How to meet Vection Technologies
Vection Technologies will show its innovative 3D, immersive solutions during 2 events in Milano:
DENIM PV - 23, 24 November - Superstudio Più, Milan. Together with MYR, ideal partner for digitalization of the design process, prototyping and industrialization of the denim product. Sustainability-Creativity-Photorealism-Sharing-Integration are the cornerstones of the software, Vection Technologies will present solutions for the configuration and maintenance of advanced e-commerce systems.
TRICOLORE DESIGN HUB - 30 November - Milan. Vection Technologies and Tricolore Design Hub will present the first Design Hub in the Metaverse.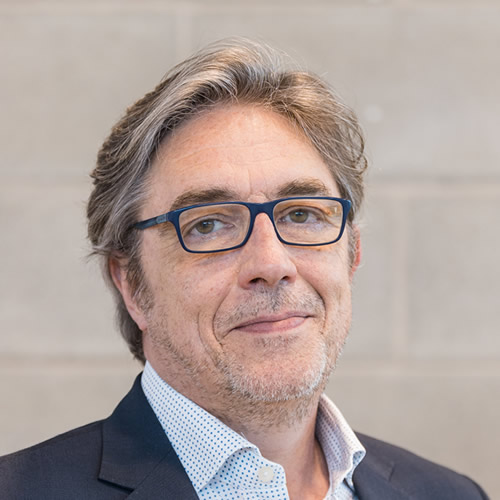 Valerio Mariani.
Journalist, Math graduated.
He has been writing of technology & innovation for more than 25 years, spending his time in the spasmodic search & write of useful and inspirational contents for managers and entrepreneurs.
Favorite quote: never believe what you think.