DiCEworld works on energy consumption and environmental monitoring, with products that put people and sustainability at the core of technology
A good idea can turn into a successful product. Even into four. That's what happened with DiCEworld, that initally just wanted to give, to the customers of an energy trading company, the ability to monitor their energy consumption. Through a simple green/red color code, they could instantly verify if their energy use were on budget or not. To create this solution, DiCEworld acquired skills and competences that would be wasted in a simple project. An application that, however, is still working with success.
The first product evolved - says Matteo Acerbis, DiCEworld Chief Executive Officer - into a complete platform that can integrate with a wide portfolio of proprietary and third party products. And DiCEworld now sells three product lines based on this platform. The simplest is an evolution of the very first product in a B2B version, designed not only to monitor energy use but also to directly manage power outlets. In order to help customers in changing their energy behaviours, at home or in offices.
There's a strong interest for applications like this. Being aware of how much energy we waste is the first necessary step in changing our energy habits: an informed user is a better, and more sustainable, customer. Of course a simple green/red color code is not enough anymore: this simple approach turned into an app that alerts the user when the system detects energy consumption peaks, or anomalies. This approach could lead to energy savings up to 15-20%, DiCEworld says (citing independent evaluations).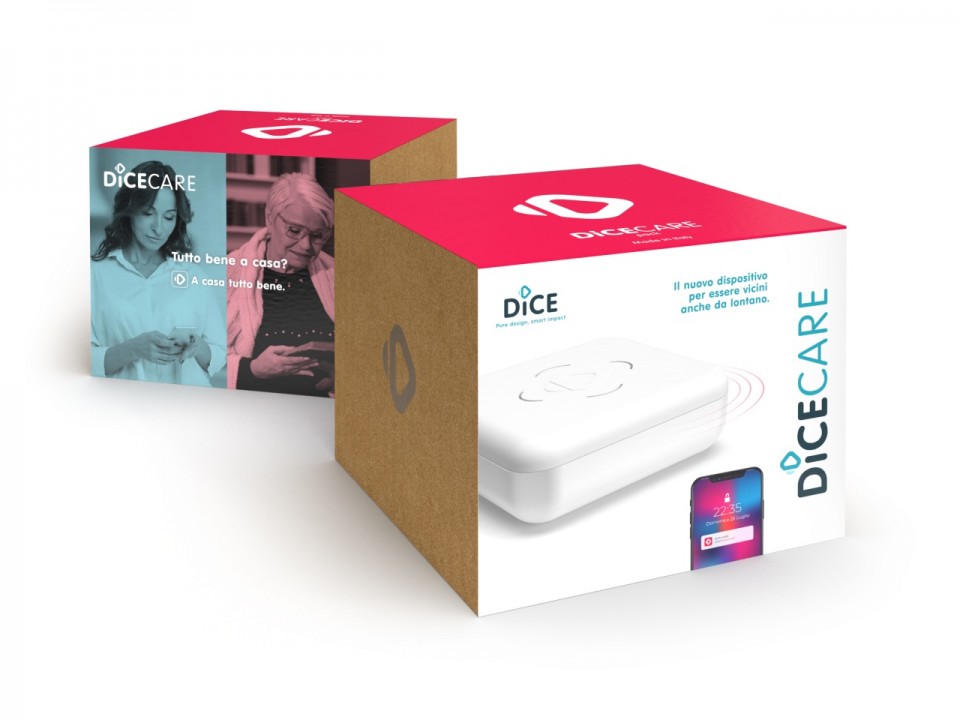 The Italian startup has gone way beyond energy monitoring, with DiCEcare. DiCEcare still is a monitornig platform, but focused on personal wellbeing instead of energy use. Analyzing how one interacts with his/her environment, it's possibile to indirectly evaluate their health conditions. Morevover, DiCEcare connects with smart home anvironments and can control installed devices using rules and scenarios. DiCEcare is therefore a possibile solution for helping elderly people living alone. Or for a more ample use in care homes or other similar structures.
For those who, correctly, are concerned about cyber security and data privacy in smart-anything solutions, DiCEcare has you (reasonably) covered. All DiCEworld products integrate specific hardware components to encrypt data before any communication, inside the smart home environment and to/from the cloud.
Entering new markets is the next logical evolution for DiCEworld. First of all, says Matteo Acerbis, in North Europe, where there is more openness towards any interaction with technology as a way to respect and protect the environment. A possibile key to have success abroad? As always, Italian design. For DiCEworld form can come with function: a product must have the right technology to ensure a proper user experience, but - says Acerbis - "it also must be pleasant to look at".