Which players, and how: these are the big questions around for the new year.
What will happen to our data in 2023? Where they will be? How will they be treated and people and companies will trust in a new scenario? These are the questions rounding the Aruba panel organized by the Italian data center leader during the inauguration of its DC-B and DC-C facilities in Ponte San Pietro (BG).
Among all, Roberto Baldoni - director of the Italian Cybersecurity Agency - and Francesco Bonfiglio, CEO of Gaia-X, the European project for the development of an european federation of data center infrastructures and service providers - try to give answers.
"We must thinking in terms of strategic autonomy – said Baldoni -, we cannot think that cyberspace takes root outside our country. Our treasure (the data) cannot reside in other countries and, for this reason, we must think in a different way". After all, strategic autonomy is part in the founding mission of the National Cybersecurity Agency. If the Agency is born to protect our country from cyberattacks, needless to say, data are better protected if are controlled and managed within borders through autonomous strategies. How do you do it? "I'm not thinking of internally implementing the technologies that are needed – continues Baldoni – but identifying the (technological) sectors in which Italy and Europe must be present". The idea is to develop a network of IT infrastructures and services, managed by Italian (and European) realities supervised and guaranteed at an institutional level but enabled by the private excellences of our country.
This requires a new approach to entrepreneurship, based on collaboration. A model that goes beyond the competition, in which entrepreneurship, and not only that focused on IT, works for a common innovation. A model that privileges specialists and definitively neutralizes the "know-all" people.
A highly ambitious goal in the country of thousend bell towers, but also in Europe, even more difficult to achieve if internal skills are lacking. "We all know how difficult it is to recruit high-level personnel – Baldoni points out -. We must make our young people understand that they have a future, including a managerial one, and that technology must be part of any background".
Cloud is not trusted
Strategic autonomy in technology naturally leads to the achievement of the long awaited digital sovereignty. Forcefully invoked, and then regulated by the European Parliament, it is expected to begin to become a reality in 2023. It is up to Francesco Bonfiglio, CEO of Gaia-X, to give a vision of the scenario. "With hundreds of members from all sectors representing the voice of the market, the Gaia-X project is defining the new rules for the digital sector in Europe, giving voice to every opinion and creating a framework of principles and technologies to regulate environmental sovereignty in concrete terms," says the manager. The federation, according to Bonfiglio, is a value chain of the future based on concepts of openness of technologies, interoperability and integration of services, overcoming, in particular, the wall of the change of cloud provider.
For Bonfiglio it's a burning issue, in light of the fact that "80% of European data is NOT on the cloud – says Bonfiglio". This is because "trust is lacking, especially between companies". If, then, the three hyperscalers (Amazon, Google and Microsoft) that hold 80% of the data are American, we understand how the realization of the Gaia-X project becomes fundamental. But it is even more crucial to transfer to companies the awareness that European infrastructure, services and skills are not inferior to their overseas equivalents.
The problem turns into a great opportunity for local data centers, such as Aruba, since hyperscalers will necessarily have to work locally at the European level to ensure that the data of companies in the Old Continent does not cross the ocean. On the other hand, 2022 was the year of large investments in European regions for American hyperscalers. The battle, therefore, will take place on our territory and will require a great effort from the protagonists of our IT. On the one hand, Gaia-X will have to move to the operational phase, after the long consultation phase, and clearly define the rules of engagement of the federation's partners. On the other hand, European IT operators will have to demonstrate that they can provide companies with quality technologies and services and, above all, safe and secure, and they will have to do so by working in partnership, will they succeed?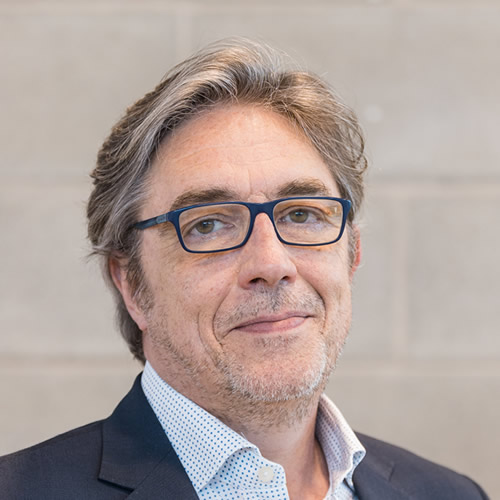 Valerio Mariani.
Journalist, Math graduated.
He has been writing of technology & innovation for more than 25 years, spending his time in the spasmodic search & write of useful and inspirational contents for managers and entrepreneurs.
Favorite quote: never believe what you think.